The drag racing mode is the only real racing mode and the main way of making money in the game at the current time. There are 2 modes that you can select from. Freerun and Tournament.
Freerun
When you select drag it comes up with a screen like this and lets you select what type of drag you wish to do. There are 3 different types of modes you can do but 2 of them are locked as they have not been put in the game yet.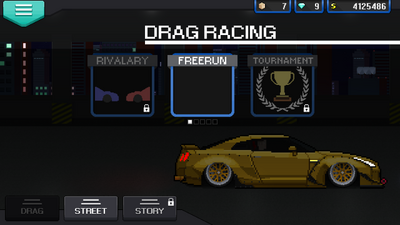 Once you have selected the mode you want you will be presented with a screen like this where you select the difficulty level that you want to race at.
After that you will need to select the distance that you want to race. You can also see your best times displayed for each distance selection.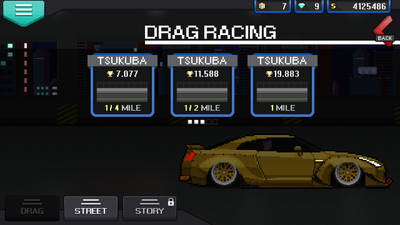 When you decide on the distance that you wish to race you select the weather in which you want to race.
The last thing you need to do after you have selected everything is simply press the big GO button in the middle of your screen.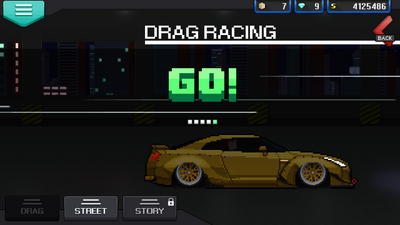 Tournament
Community content is available under
CC-BY-SA
unless otherwise noted.